SMA Metalltechnik – the right partner for pipe systems in the automotive industry
As a mid-size innovative automotive supplier, we have been a reliable partner of the automotive industry for over 25 years when it's about pipe systems for liquid or gaseous media.
Around 1000 employees work for SMA Metalltechnik at three locations around the world. We combine the flexibility of a mid-size company with the high economic performance of an industrially aligned manufacturing company.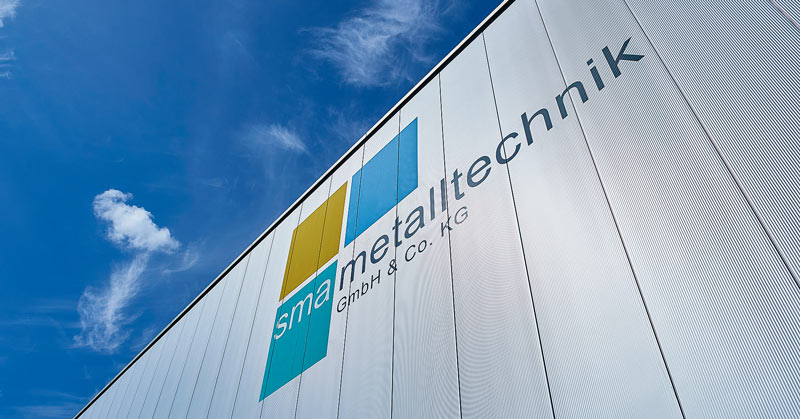 Three high-performance locations
We have been based in the Swabian town of Backnang, around 20 kilometres from Stuttgart, since our establishment in 1990. Here, at our headquarters, is where the development, design and production of refrigerant pipes, water pipes, air pipes and oil pipes takes place for OEMs all over the world.
SMA Metalltechnik also produces at a further plant in Germany in Halle an der Saale.
We also significantly increased the performance of our production as an internationally well-known automotive supplier in 1999 with the opening of a production location in East London in South Africa.
Since 2001, we have been a subsidiary of the Indus Holding AG.
3 locations
From design assistance and prototyping to large-scale series production – S.M.A. offers a performance that will delight you!
SMA Metalltechnik – the reliable and innovative automotive supplier
Leading OEMs value SMA Metalltechnik as a constantly reliable partner for series manufacturing, because as an automotive supplier we combine constant quality, reliable delivery and cost-effectiveness in an exemplary fashion.
Moreover, we also set benchmarks in the development of products for the automotive industry. As a specialist for pipe systems for cars and commercial vehicles, our business partners and customers can rely on us when it comes to innovation too.
Our good reputation with regard to innovation is no coincidence. Dedicated development work has been one of SMA Metalltechnik's core businesses since its founding.
Our development department has been co-operating closely and successfully with customers from all over the world for decades.
Engineering from SMA Metalltechnik links high requirements with innovative solutions. Our customers benefit from our individual technical know-how and many years of experience in pipe manufacturing.
Many current model series from well-known manufacturers are to be found on the road with SMA solutions. For instance, our internal heat exchangers, often referred to as "pipe-in-pipe" designs, have long been used successfully by German premium manufacturers.
Independent with regard to design and tool-making
As an automotive supplier we know how important it is to have a functioning workflow from the incoming goods through to delivery to the customer.
For that reason, we are largely self-sufficient when it comes to equipment and tool-making.
Thanks to our own equipment design with affiliated tool-making shop, we are able to manufacture equipment and tools ourselves at short notice. With our own sample and prototype construction we can reliably support our customers with functional components even during the vehicle development phase and optimize technical solutions according to the development phase.
High degree of automation and craftsmanship – we offer both
Human and robot – this interaction is possible with us. Our production is characterised by highly automated pipe production.
We produce large numbers of items with state-of-the-art robot technology.
Robots work "hand in hand", so to speak, in order to manufacture constant quality – efficiently and cost-effectively. We manufacture medium-size and small series very efficiently and in high quality in semi-automated processes.
Of course our pipe systems are tested regularly. The development company SDI GmbH, founded in 2012, supports customers with their development on site with specially trained employees. All components can be tested according to the customer's specific requirements at our inspection and test centre.
And last but not least: we don't just think ahead, we think outside the box.
Sustainability in the social environment has become an indispensable field of activity for us. As an automotive supplier we support the fostering of young people as well as the training and advanced training of our employees.
Wherever possible we also co-operate intensively with handicapped persons' workshops and associations for the blind in the vicinity of our production locations. For us, social responsibility also means supporting our regional environments.